Taurus Armas S.A.
From humble beginnings and a commitment to achieving a vision often comes great success. Such was the case with Taurus Armas, S.A. What started as a small pre-WWII machining operation founded as Forjas Taurus Ltda. (Taurus Forge)
In the Brazilian state of Rio Grande do Sul has now become one of the top five handgun manufacturers in the U.S. and one of the three largest small arms manufacturers in the world. Since 1941, when Forjas Taurus created the company's first revolver, the Model 38101SO, the company has steadily capitalized on newly available material and machining technologies as well as invested in the most valued resource of all- the recruitment and development of skilled local labor forces in both South America and in the United States. This forward thinking, infrastructure-first approach to the design, engineering, manufacturing, and distribution of fi rearms has resulted in the company's diverse portfolio of premium handguns, ISO 9001 certification, and has made Taurus a valued partner to the local communities in which the company enjoys operational and manufacturing bases.
Now, almost 80 years after manufacturing that first landmark revolver, Taurus stands as one of the major handgun brands in the world, with products serving professional defense forces, law enforcement, personal defense practitioners, competitive shooters, target shooters, and hunters alike. Furthermore, Taurus has earned coveted industry recognition with numerous accolades accepted for "Manufacturer of the Year", "Handgun of the Year", and "Golden Bullseye" awards from key industry associations and respected fi rearm media entities. In the last several years, especially, Taurus has further cemented its reputation for technology and design innovations with groundbreaking firearms such as the Judge, Taurus Raging Hunter, and the new Taurus G3.
With a continual focus on the future and new ways to bring better products to consumers, Taurus has been investing in Brazil, focusing on robust production processes, logistics and total focus on quality which, aligned to the solidification of its management policy, bring differentials that mirror company's strategic tripod - production stability, reliable products and productivity. Such factors coupled with cost management enable Taurus to translate them to the client into fast delivery, assured quality and competitive price.
In addition, in the end of 2019 Taurus moved its facility in USA from Miami, FL to a new 200,000 square foot state-of-theart facility in Bainbridge, Georgia. This move has provided the company with much-needed engineering and production expansion and further strengthened Taurus' core manufacturing capabilities to meet ever-refining consumer expectations.
Bootstrap companies that successfully survive their early years tend to be the exceptions even in the best of circumstances. Those whose leaders and valued employees commit to a thoughtful, long view based on quality work and a consumer-first perspective are the ones with longevity counted not in years, but in generations. As Taurus moves toward its ninth decade of manufacturing excellence and innovation, the road ahead looks brighter than ever.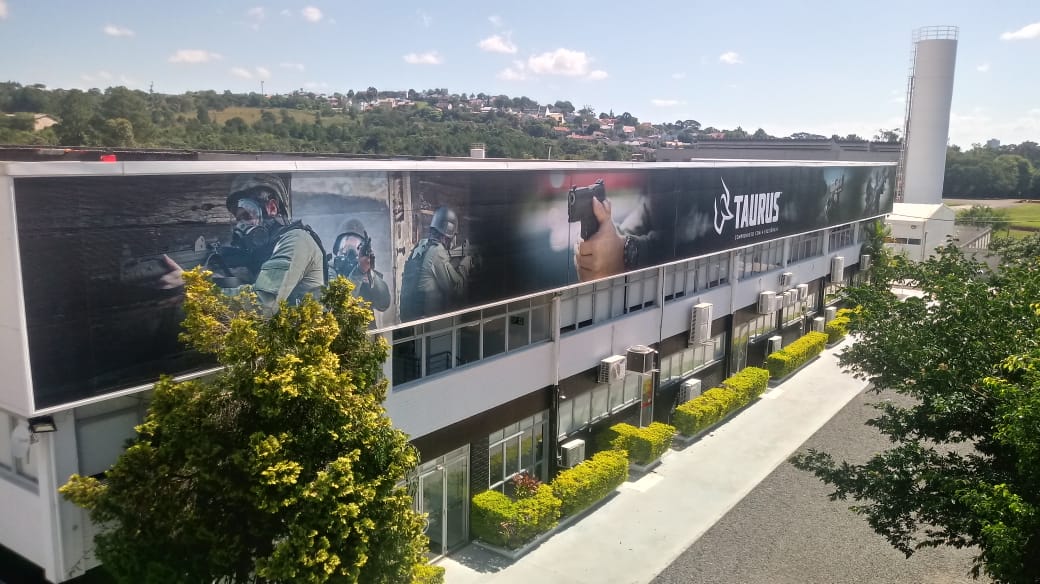 Avenida São Borja, n° 2181 - Prédio A - Fazenda São Borja - CEP: 93035-411
São Leopoldo - RS - Brasil
See on Map
All Rights Reserved - Taurus Companies.